14-19 (KS4 and 5)
What Learning Pathways are.
'In generic terms Learning Pathways are the learning experiences of each individual
14-19 year old. They involve developing an entitlement for each learner. They include a balance of formal learning, wider choice, flexibility and a Learning Core 14-19, together with a unique blend of support to meet learners' needs.'
Learning Pathways Guidance 2006 section 1.0
Learning Pathways 14-19 is the distinct approach being taken in Wales to transform the way in which young people are educatedThe approach focuses on the needs of individual learners and their learning experience formal, non-formal and in-formal education and the development of skills which will help them to achieve their potential. The learning pathways framework consists of six key elements. Some are unique to Wales and fall into two distinct categories: Learner provision and learner support.
The three elements of learner provision are:
Individual Learning Pathway: – to meet the needs of each individual, including formal, non-formal and informal strands
Wider Choice and Flexibility of courses – leading to qualifications from a local curriculum
Wider learning from the Learning Core – including skills, knowledge, attitudes values and experiences that all 14-19 year olds will need whatever their pathway.
Learner support are:
Access to Personal Support – to help overcome personal barriers to learning
Impartial Careers Advice and Guidance.
Support For Learners within
Learning Pathways 14-19
Current NC subjects ( curriculum 2008) have been aligned to the Donaldson Report Learning areas to form a holistic and thematic approach to learning for subjects at KS4.
An exciting and interesting curriculum following the curriculum review and taking into account recommendations from pupils, parents, staff, governors and multi disciplinary agencies.
Core subjects being taught at 14-16 as part of a thematic two year rolling programme including Maths, English, Science, ICT, PSE, SRE, PE, RE and Careers and the World of Work and option modules
LNF is incorporated into the curriculum at KS4 as is digital competency framework
Provide a range of accreditation across 14-19 pathways, with every learner gaining a minimum of English, Maths and ICT accreditation at Key Stage 4 and extending accreditation across 16-19 as part of their learning pathways in areas as such hospitality, horticulture, PSE and ICT.
Core subjects being taught at 16-19 as a three year rolling programme focussing on RE, SRE, Careers and the world of Work, Citizenship, PSE and PE/ Leisure in addition to the functional skills which are weaved throughout the curriculum, gained through vocational access and independent living skills.
Enhanced choice and flexibility are available in option menus with 14-19 education whilst providing a broad and balanced curriculum. Option menus available to pupils within 14-19 department as part of a three year rolling programme (to be reviewed regularly and raised to five year rolling programme to ensure no repetition) for one day per week, with emphasis on to ensure pupil voice and choice, e.g D of E, Home Economics and Digital Media
Pupils are provided with opportunities for community participation and work focused experience- links with local companies and charities such as Young Enterprise, Tesco, Follow your Dreams.
Experience a stepped approach to accreditation and qualifications at 14-16 and 16-19 which have been matched to the pupil's ability through robust assessment (BKSB) which is recognised nationally and by colleges
Personal support is provided to pupils assessed on individual need
Careers information, advice and guidance are provided for all learners- close working relationship with Careers Wales
Be involved in taking part in their Individual Education Plans (IDP's) which provide the opportunity for the school to develop a learner centred, personalised approach to learning and build on greater multi agency cooperation
As part of the curriculum, provide opportunities for Pupil Voice to be heard e.g in YPP (Young Person's Participation) or class council.
May access courses on mainstream sites such as Science at Bryncelynog for 1/2 day per week or pupils in Year 12 -14 accessing college
Pupils are made aware of their entitlement to Education Maintenance Allowances for 16-19 year olds
Curriculum
At Key Stage 4 pupils follow the core subjects as part of the two year rolling programme based on a thematic approach and incorporating the Literacy and Numeracy Framework. Pupils are assessed in January according to BKSB and are then matched to appropriate accreditation. Some pupils at KS4 take courses in WJEC Personal Progress. These consist of six modules e.g
Developing communication skills
Developing reading skills
Developing writing skills
Developing ICT skills
Early mathematics- number
Understanding money
Some pupils may take a Science module.
Other pupils have followed WJEC Essential Skills Wales accredited courses in English, Maths and ICT during the past 2 years and also WJEC Entry Pathway modules in English and Science .
Examples of this are WJEC Essential Skills Wales
Communication E2
Number E2
ICT E2
WJEC /Entry Pathway
Additional English- Exploring narrative
Additional English- Exploring Shakespeare
Science Today- Making Useful compounds
Science Today - Light and sound
The KS4 curriculum is enhanced through opportunities to join in the Shakespeare in Schools Festival, where learning and enjoyment of Shakespeare is developed. In addition to this KS4 are heavily involved in extra projects such as Lead Creative Schools, Rights Respecting Schools Projects, weekly links with Bryncelynog which promotes inclusion and links with partner schools.
The accommodation of 14-19 areas is excellent with access to a kitchen, green screen room, common room, hair salon, beauty room, D and T workshop as well as a cafe and industrial kitchen.
Much learning also takes place off site, such as promoting travel training, use of public buses and use of their bus pass, learning in the community such as going shopping, visiting the cafe.
Option Modules
In addition to the core curriculum at KS4 and KS5, option modules are offered for one day per week for learners 14-19.
Pupils have taster options in the Summer term and following pupil option interviews, pupils make choices of their preferred subjects. Learning in the options is accredited and is part of the three year rolling programme.
Accreditation is internally verified and then is externally verified. In the autumn term pupils achievement is celebrated through an Awards Evening where families are invited to join in the special occasion.
Extra Curricular
Pupils at Key Stage 4 have the opportunity on an annual basis to take part in a Physical Education residential course. These may be held in residential centres such as Llangranog or Dolygaer in Brecon. During the past academic year we have visited Llangranog to take part in a residential course. During these 2/3 day outdoor & adventurous activity courses, pupils take part in skiing, canoeing, kayaking, quad biking, zip wire and team building activities. Pupils are able to extend a variety of skills which are more easily facilitated in an outdoor environment. The development of these skills promotes individual well being, a positive attitude and self confidence, which will help the children to become responsible citizens, confident individuals and effective learners. A fantastic time is always had by all!
Some pupils select to take the Duke of Edinburgh Award through the options curriculum where they may walk the Taff Trail or the Brecon to Monthmouth canal path. as part of the expedition they stay overnight.The learning which takes place on the expeditions promotes team work, independence and problem solving skills.
In addition, pupils have the opportunity to attend a variety of sports days throughout the year. During the year pupils have been provided with the opportunity to take part in multisport activities, swimming, golf, tennis, rebound, gymnastics, cricket, athletics, football, tag rugby and dance.
Transition
Pupils in Year 12 and older have the opportunity to visit local colleges in Nantgarw and enjoy the social interaction when they visit the refectory at lunch time.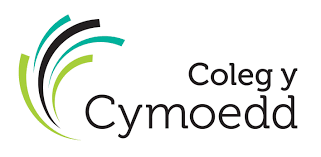 The IDP (Annual Review) in their final year is completed early in the autumn term, allowing as much time as is possible to put plans in place for the transition from school. School works closely with parents, the future provision and partner agencies towards a smooth transition. During the Summer term, the transition process is increased and opportunities to visit the new provision are created.
Support for Learners Within Learning Pathways 14-19
at a Sensory Level
All pupils aged 14-19 within the sensory levels have the opportunity to complete units appropriate to their ability. Accreditation units are collated and pupils achieve qualifications from WJEC Personal Progress at Entry 1 and below at 14-16 and achieve OCR Life and Living Skills Qualifications at 16-19.
Examples of units of WJEC Personal Progress are:
Engaging with the World:- People
Engaging with the World:- Number
Units have a number of credits attached to them and pupils work towards an award in Personal Progress.
Examples of OCR Life and Living Skills:-
Using shopping facilities
Planning and preparing a simple meal
Units have a number of credits attached to them and pupils work towards an award, extended award, or certificate at Entry 1.
After internal verification, pupils are registered. A forum is organised to share good practice and moderate candidates work. Certificates are awarded through the Awards presentation evening which is usually held in October, following the achievement of the accreditation. Parents and special guests are invited to share in this special occasion, which is a highlight of our school.
In addition to this, pupils have a wide and varied curriculum which supports individual learning pathways. The curriculum is based on the four year sensory rolling programme which has a thematic approach. Incorporated into this, are PSE, SRE and Careers and the World of Work. This reinforces routine and repetition of skills development . All staff support the utilisation of available senses and purposeful actions on the environment. Activities and experiences may include warm water activities, reflexology, Relax Kids, rebound and sensology.