Rights Respecting Schools
Ysgol Ty Coch is championing Children's Rights through the Unicef Rights of a Child.
There are 54 Articles based on the Rights Respecting Schools. These rights are embedded within the ethos and the culture of our school.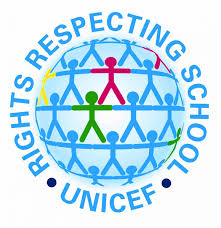 The Rights Respecting Schools states "The Convention has 54 articles that cover all aspects of a child's life and set out the civil, political, economic, social and cultural rights that all children everywhere are entitled to. It also explains how adults and governments must work together to make sure all children can enjoy all their rights.
Every child has rights, whatever their ethnicity, gender, religion, language, abilities or any other status.
The Convention must be seen as a whole: all the rights are linked and no right is more important that another."
All school policies are related to the articles. There are child friendly versions of the articles in each class.
Human rights are embedded in our curriculum and context booklets. as part of the cross themes for thenew curriculum. We actively promote the rights of the child and the right to have their say throughout the school and find ways in which we can achieve that from pupils verbalising their rights verbally to using eye gaze systems and PECS to communicate choices and rights.
See this article from BBC Wales . We were so proud of our pupils and staff ro enabling this to happen and showing the world how important it is to have their say!
Eye-gaze: Pupils in Wales with disabilities use tech to give views
https://www.bbc.co.uk/news/uk-wales-63215347